Time: 30Minutes Cost: $7.00 Difficulty: Easy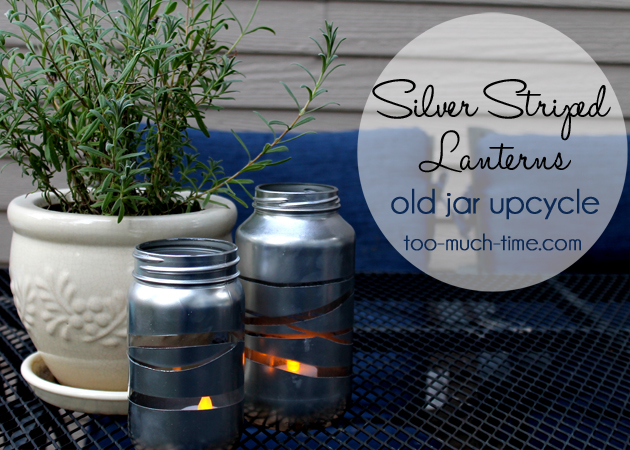 I cleaned and dried them. Then I sent my son on a scavenger hunt through the house to find rubberbands. He came back with a handful and I wrapped them around the jars in different patterns..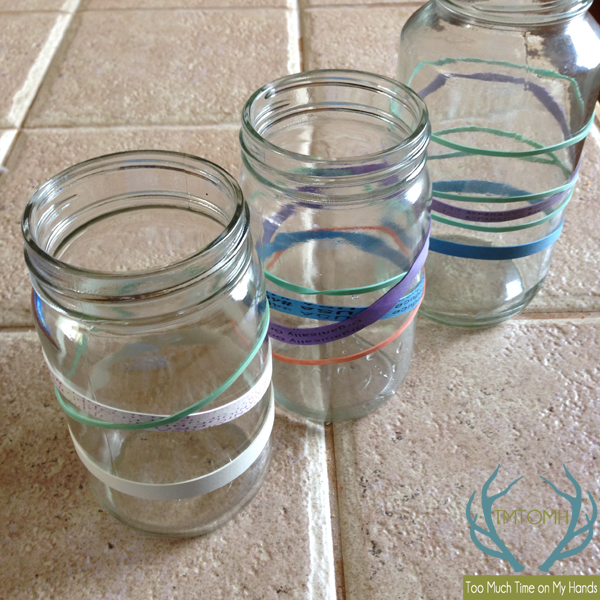 I took them outside and gave them a few coats of silver metallic spray paint and let them dry.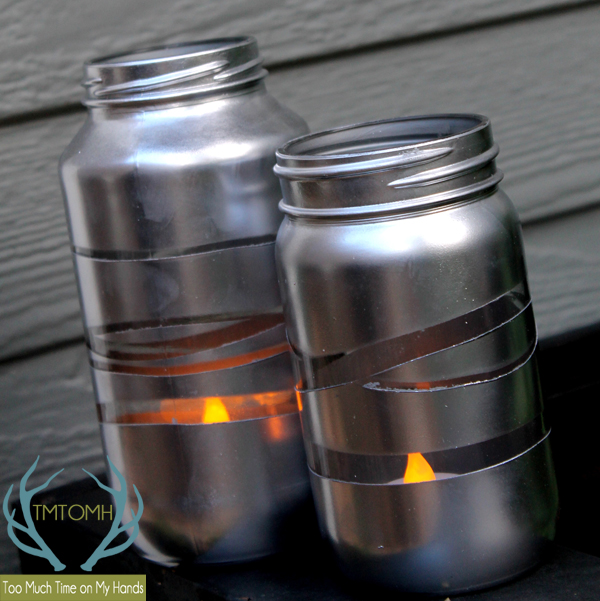 I found battery operated votives to keep these safe for the kids. But they would look even prettier with real candles at an adult gathering. Check out the blog post for all the details.
Material I used for this project:
Old Mason Jars   (Recycled)
Rubber Bands   (Wal Mart)
Silver Paint   (Wal Mart)