Time: 8Hours Cost: $125.00 Difficulty: Medium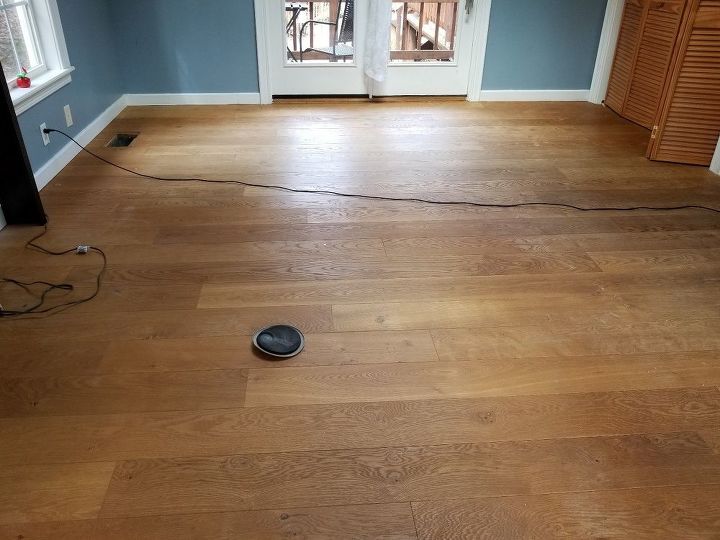 ​
Doesn't look too bad, right? But up close was a different matter.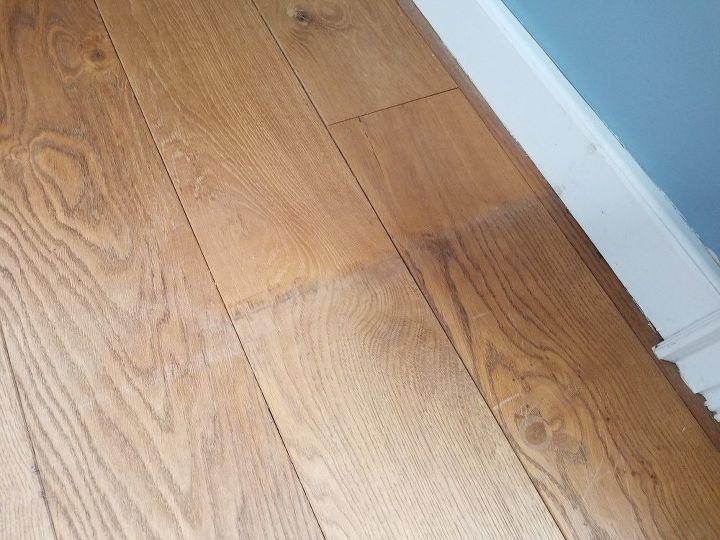 ​
Dark spots.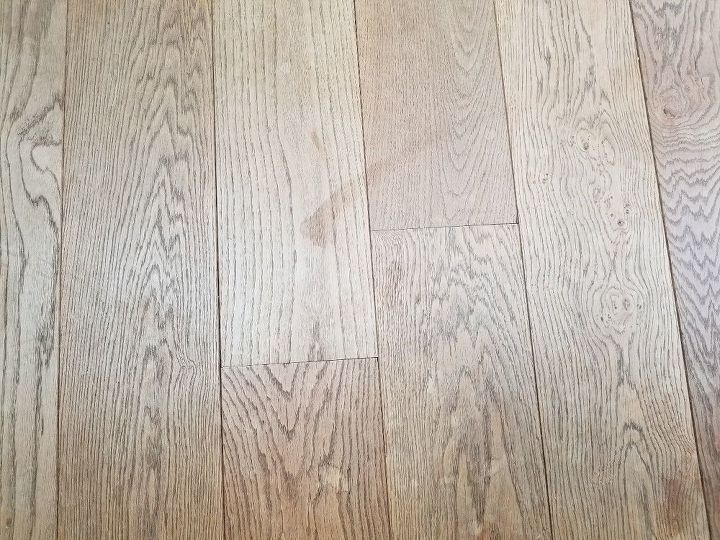 ​
Water spots.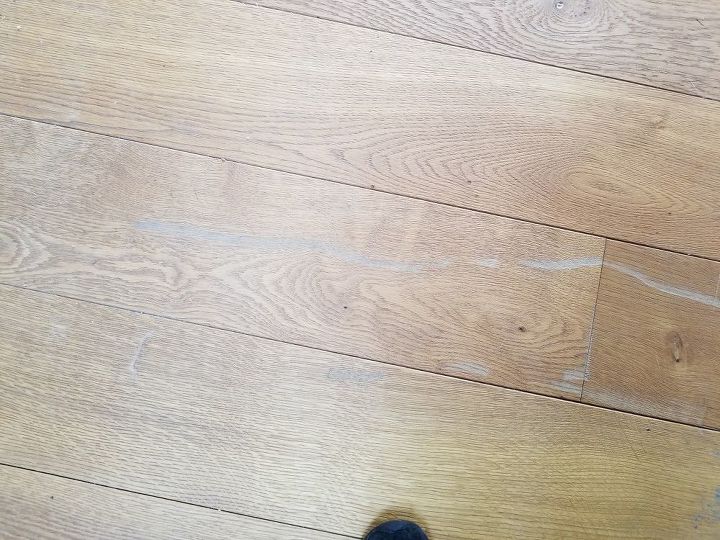 ​
Big scrapes.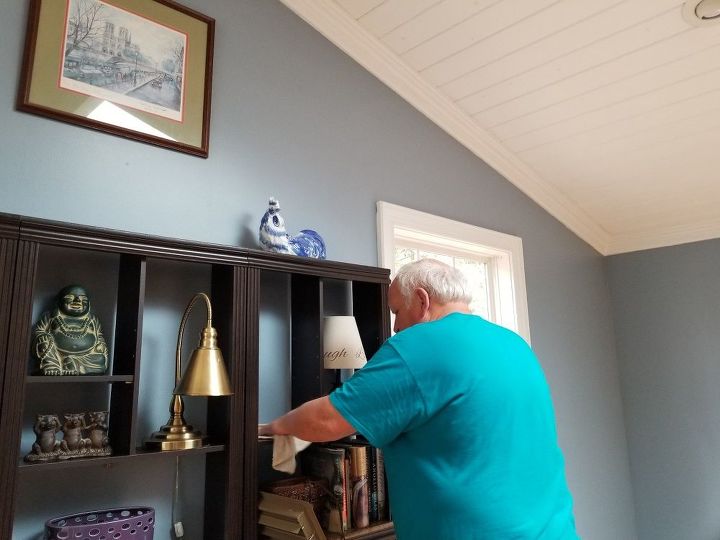 ​
We had to do something and we decided to try to redo the floor. We started by cleaning out the room and then dusting all the woodwork and the headboard which is attached to the wall. We scrubbed the floor with a brush and mop using Murphy's Oil Soap.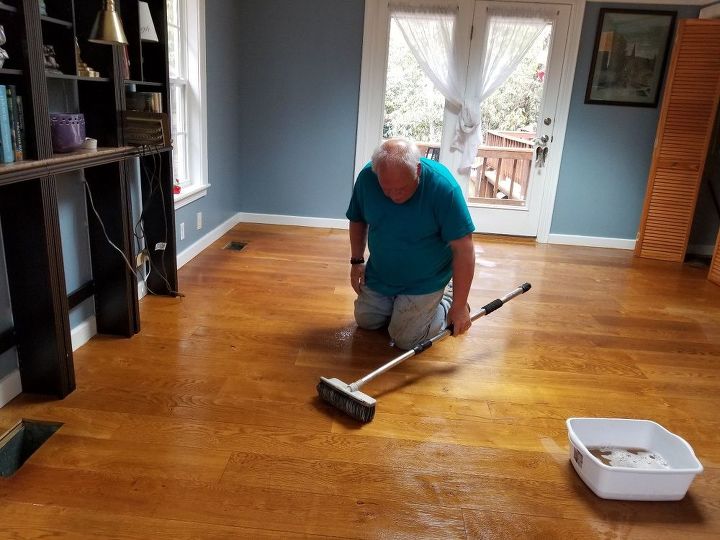 ​
My husband worked so hard.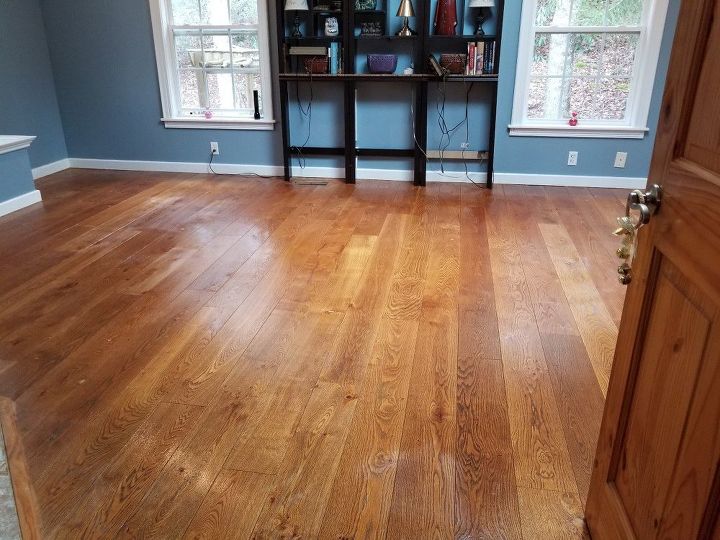 ​
I used paint tape around the baseboards. I truly hate taping, but if you do your prep work, you will be so glad later.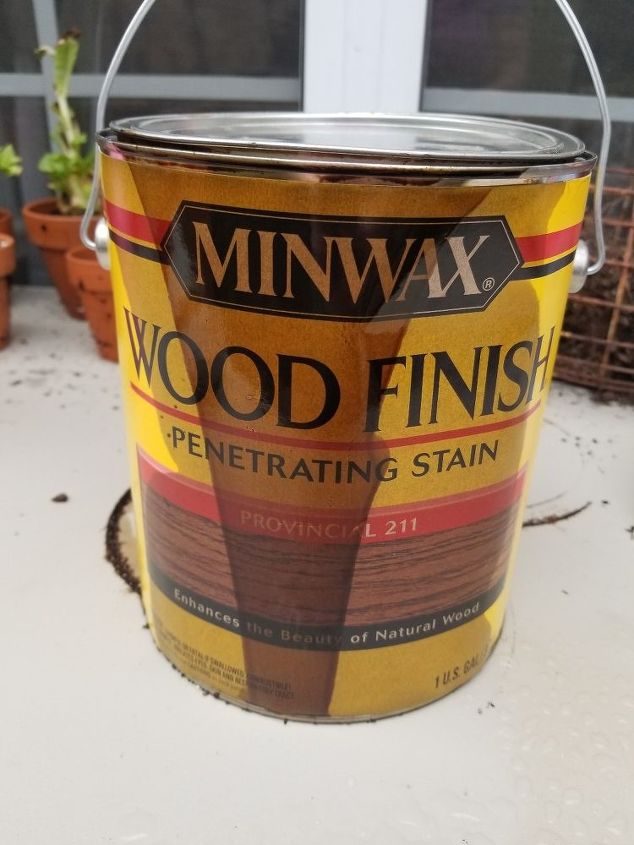 ​
This is wood stain called Provincial. We applied it using a stain pad. You get them in the paint section of Lowe's.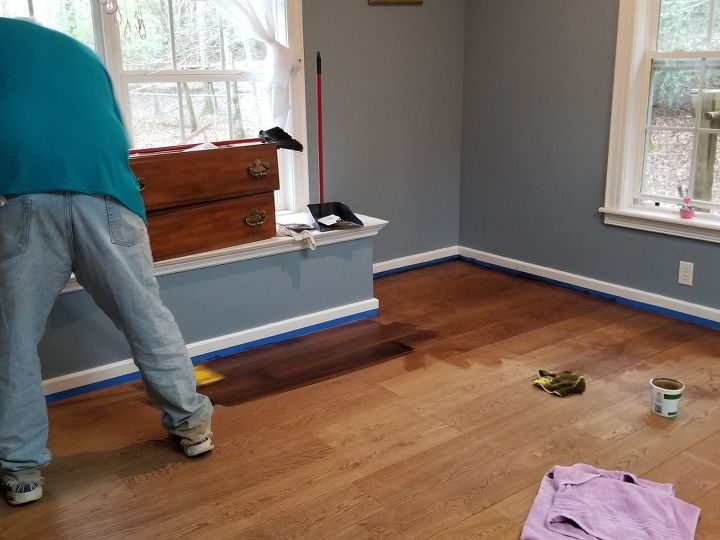 ​
We did NOT have to sand our floor because it had no sealer on it. If your floor does, you will need to sand it or hire someone to sand it. Sanding can be hard and it makes a huge mess. As we spread the stain on with the pad, we also wiped off the excess with a rag. You can see the difference in color with the pad and after wiping.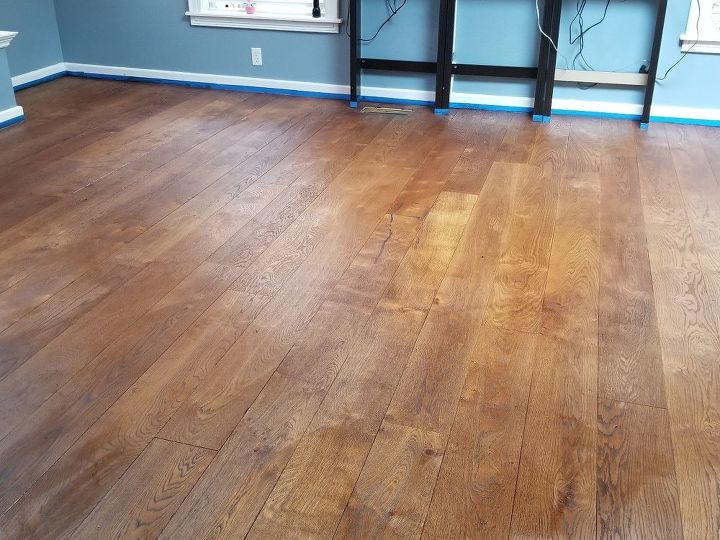 ​
After the stain dried (We gave it 24 hours) we applied a layer of polyurethane. We used satin for the least shine. We used brushes for this. Be patient and go board by board.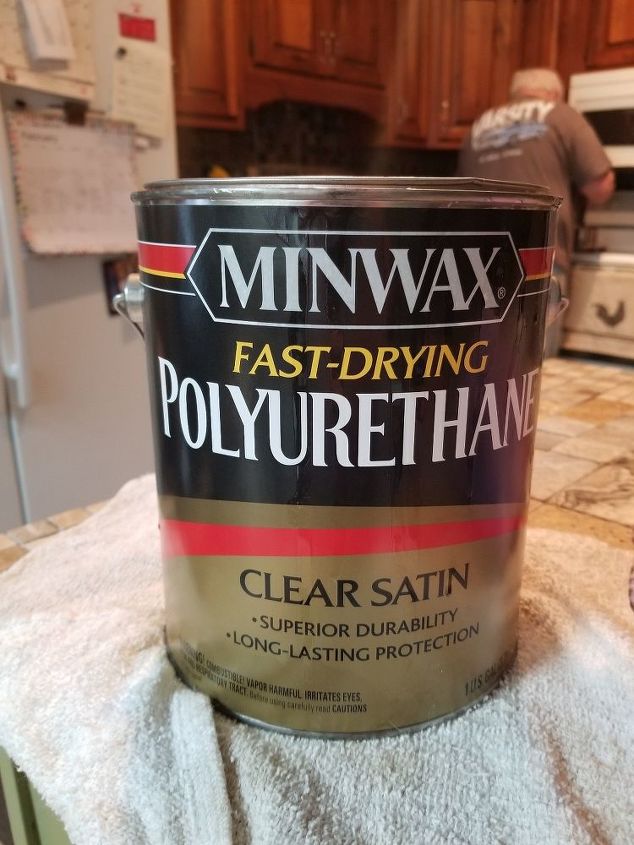 ​
If you want more shine or a golden color, those are available.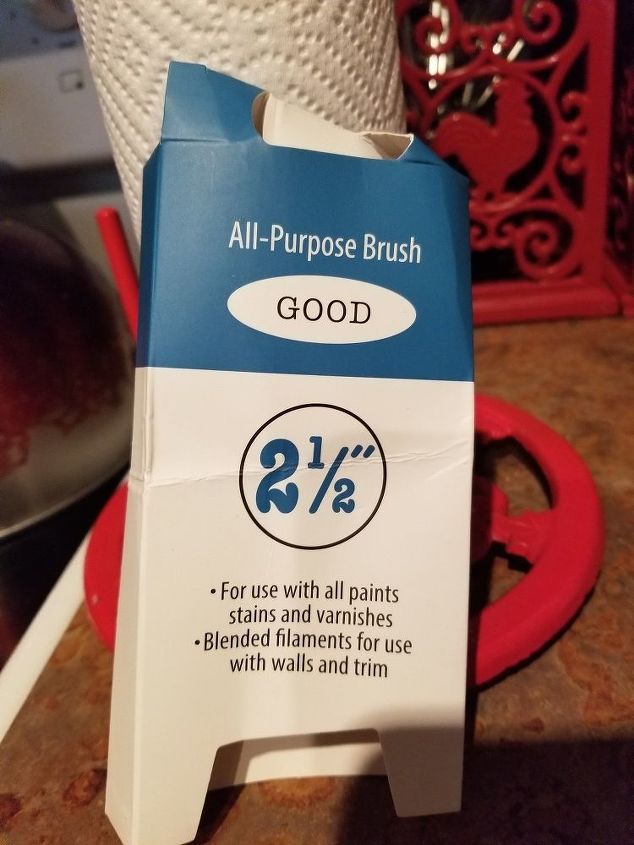 ​
Do NOT use cheap brushes..they shed and you will end up with bristles in your finish. Some brushes do not do well with these strong materials. These are wonderful.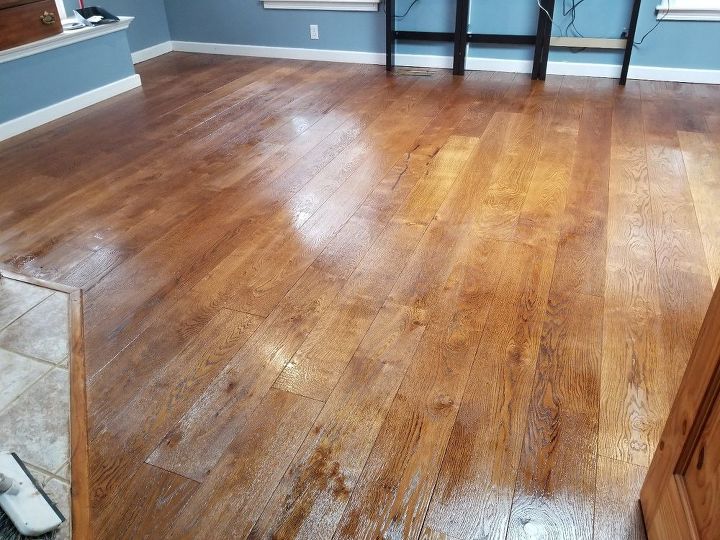 ​
This is the floor with the poly on. It is now drying. I can't wait to get back in and set up the furniture. Don't be afraid to tackle a floor. You can do it!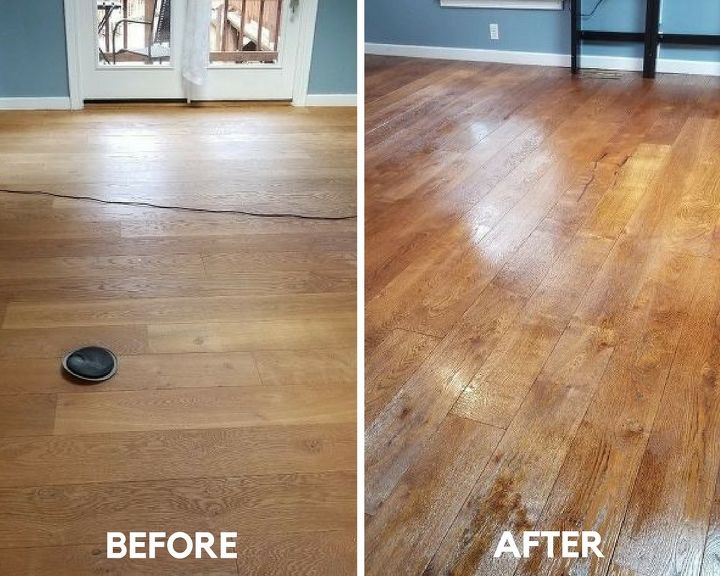 ​
Here it is, dry and ready for furniture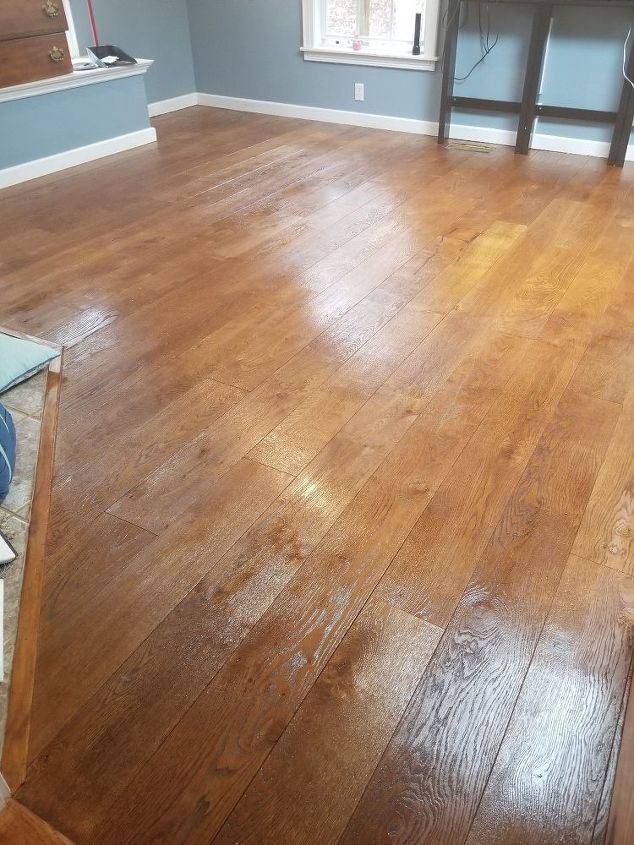 ​