Time: 1Hours Cost: $20.00 Difficulty: Easy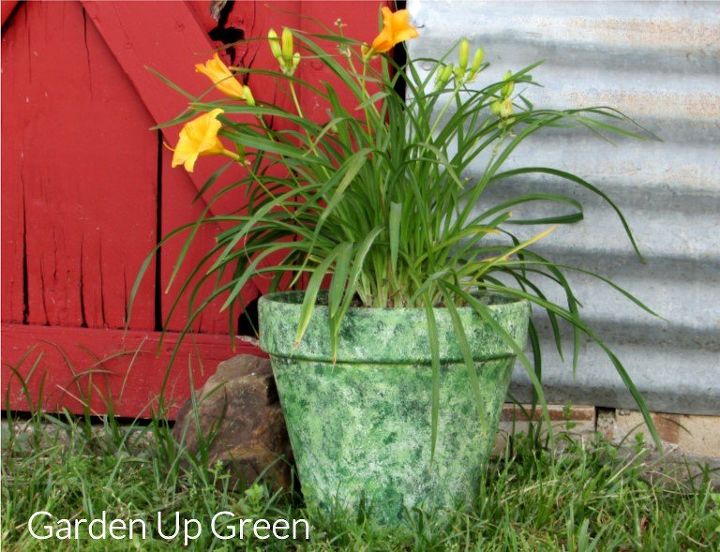 The finished project doesn't take to long to achieve and the best part the paint dries fast so you can add plants just a few hours later.
Let's dive into this fun project and for the complete DIY instructions visit my blog at the link provided towards the end.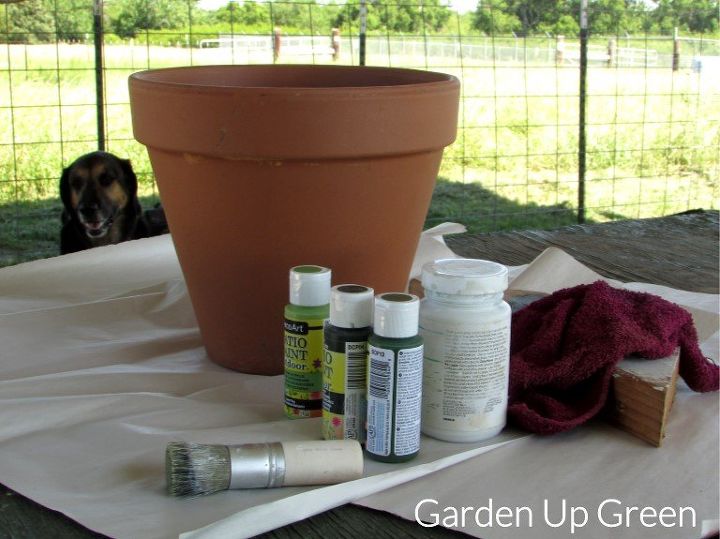 Begin with a terra cotta pot, this can be new or used doesn't matter and a saucer is optional. I was just making one but image a trio, wouldn't that be awesome?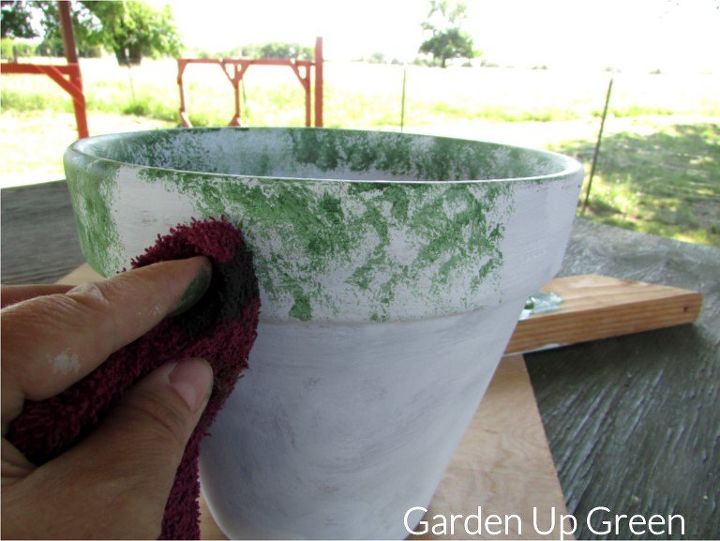 Cover the base of the pot with White chalk paint first and let it dry. This won't take long and in the meantime you can get your three colors prepped for application.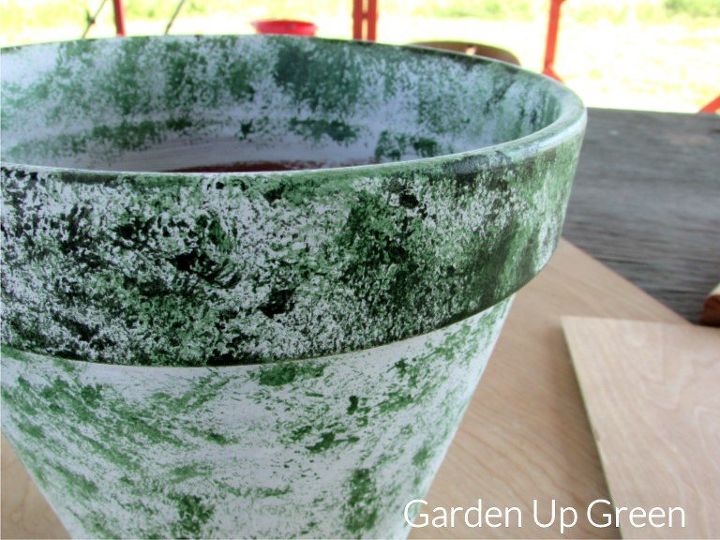 I used Decor Art Outdoor Patio Paint; each color was applied in the order below. The goal is to lightly apply the paint using a rag. Dip the rag into the paint and then rub off the excess before applying to the container.
Sprout Green
Pine Green
Sweet Pea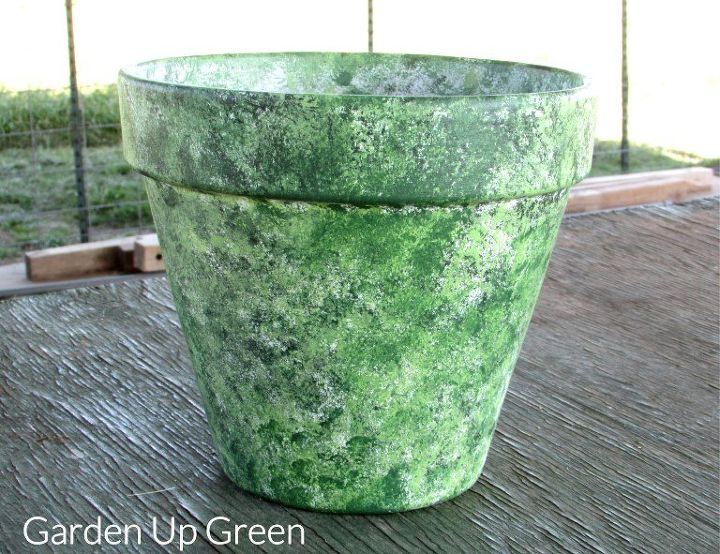 The finished project reminded me of moss and later I filled the pot with a pretty day lily. You could use any color combination on a project like this just remember the white base coat and a combination of three colors.