Time: 2Hours Cost: $0.00 Difficulty: Easy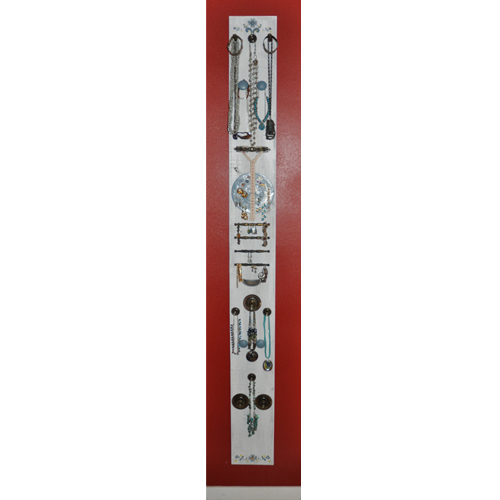 A little over 6 feet tall…mounted to my bedroom wall.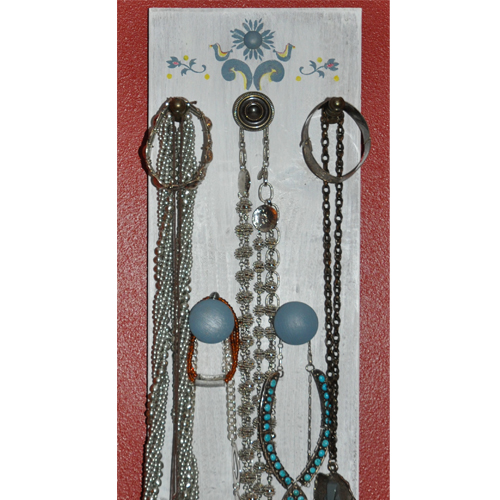 I painted a Norwegian design that I stole from the Sinkadoodles line…but I'm half owner so I'm allowed. 🙂 I mounted the board to my wall and then covered the screw with a little wooden "button" – it's now the center of the flower.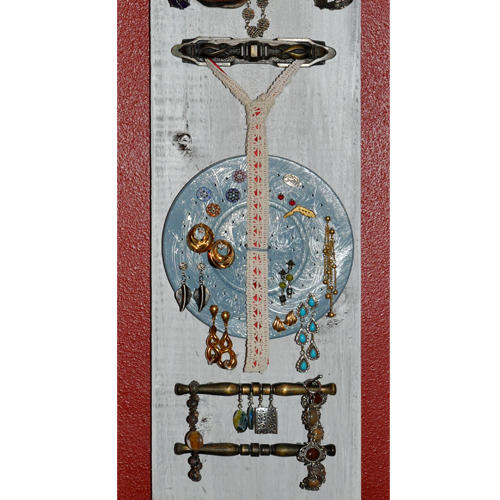 This is a strainer I found at a thrift store…works great for my post earrings. It's hanging by a ribbon (tied like a man's tie) so I can lift it up and easily reach the earrings' backings.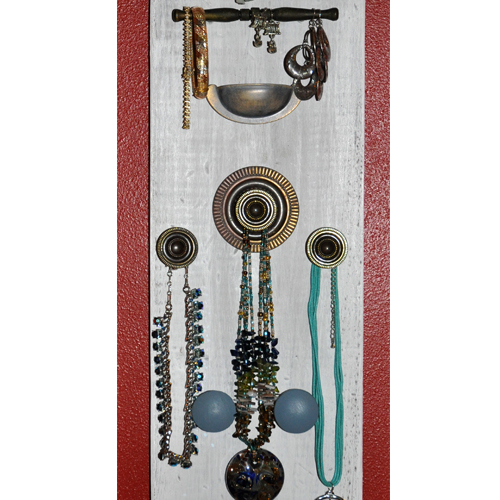 More knobs and handles from Habitat for Humanity. Not sure what I'm going to do with the upside-down pull…maybe put a fake flower or two in there?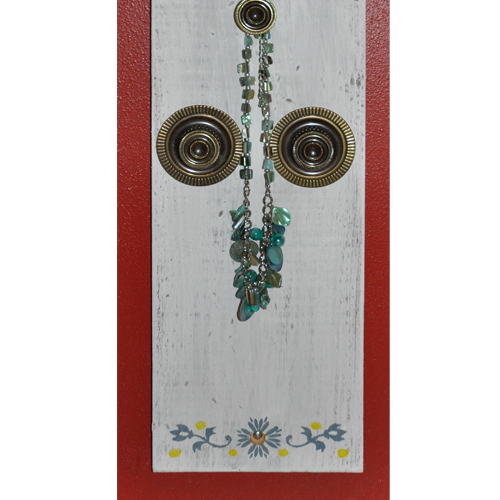 Oops…I haven't painted (and placed) my other "button" that will cover the mounting screw in the middle of the painted flower. That will be the finishing touch.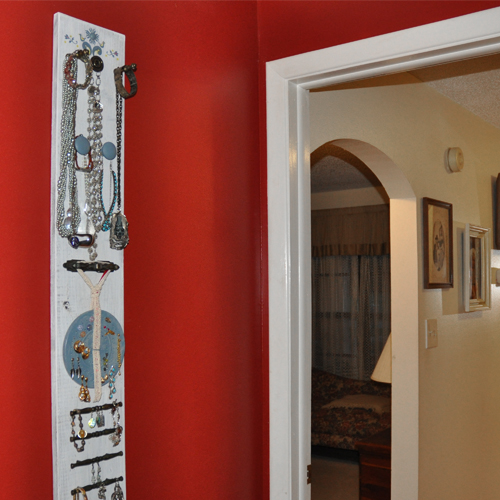 I mounted it just inside our bedroom door.