Time: 2Hours Cost: $100.00 Difficulty: Easy
Use bathroom wall space wisely and create this vertical towel rack to add function and style.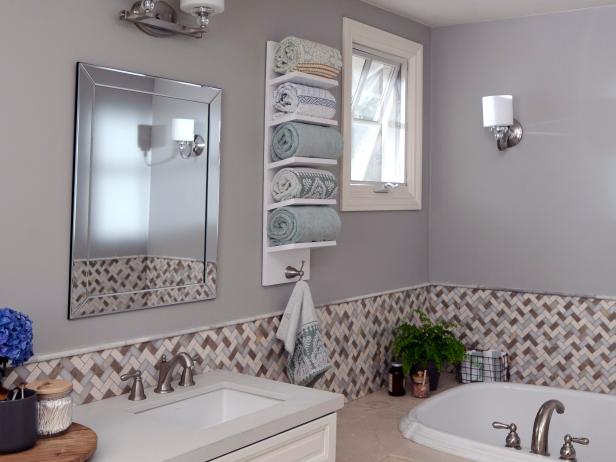 Gary Payne
miter saw
drill
(1) 1×12 x 8′ pine
(1) 1×6 x 8′ pine
wood glue
1-1/2" screws
primer
paint
paintbrush
towel hook
wall anchors
(2) D-rings
sandpaper (optional)
tape measure
nail gun
finish nails
air compressor
Find all the tools and materials for this project at Lowes.com.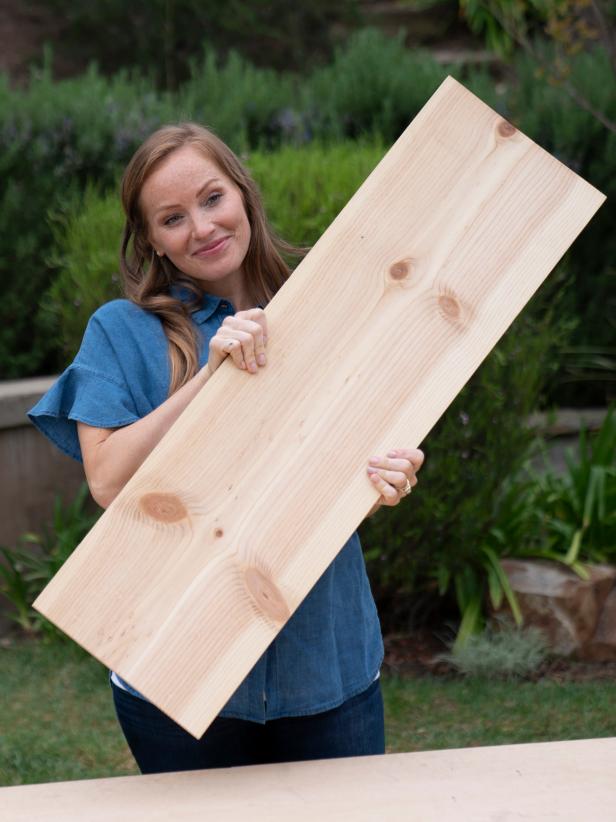 Gary Payne
The 1×12 will be the backboard of the towel rack and the 1×6 will be used to make the shelves. Measure the area where the towel rack will go to determine the length of the backboard and then cut the 1×12 to fit. For our rack, we incorporated five shelves so we cut our 1×12 to 38". We also left some extra space at the bottom for a towel hook.
Step 2: Cut Shelves to Length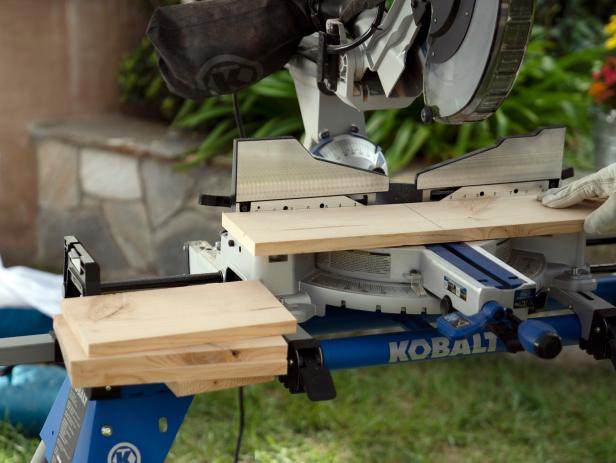 Gary Payne
Determine how many shelves will work for the length of your backboard. Cut the 1×6 to 11-1/4" for each shelf.
Step 3: Cut Angle on Shelves
Gary Payne
Gary Payne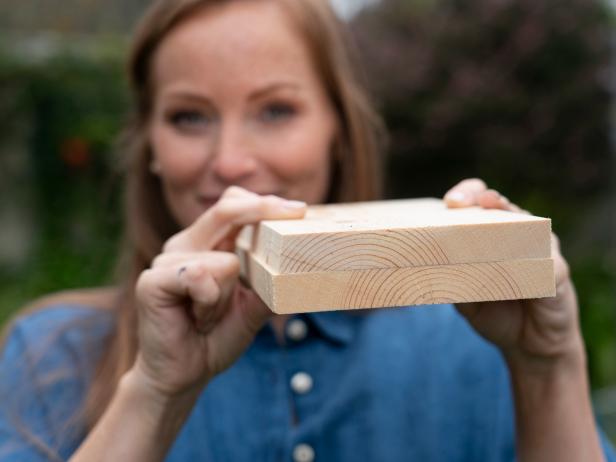 Gary Payne
Each shelf is slightly angled backward to keep the towels from rolling off. To make this angle, set the miter saw at 10 degrees and cut one side of each shelf on the 11-1/4" side to that angle. Sand the edges of each shelf if necessary.
Gary Payne
Gary Payne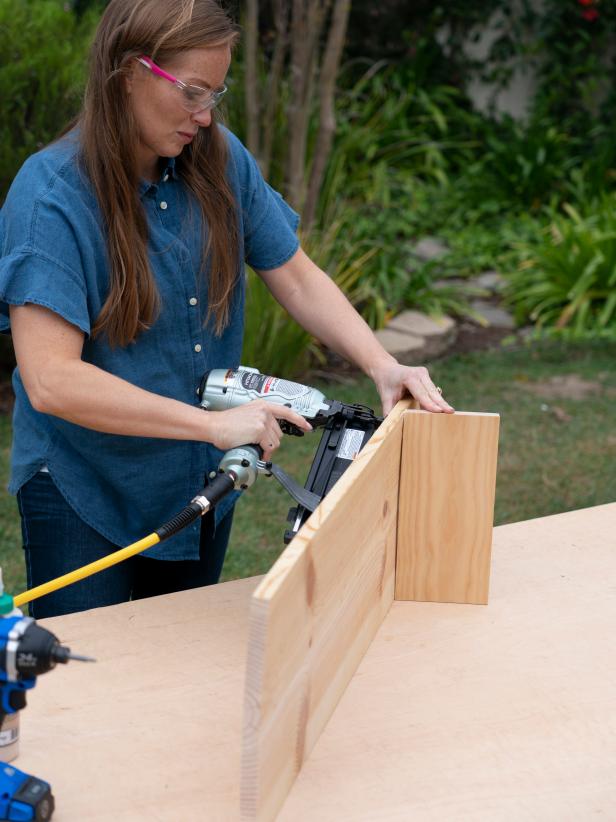 Gary Payne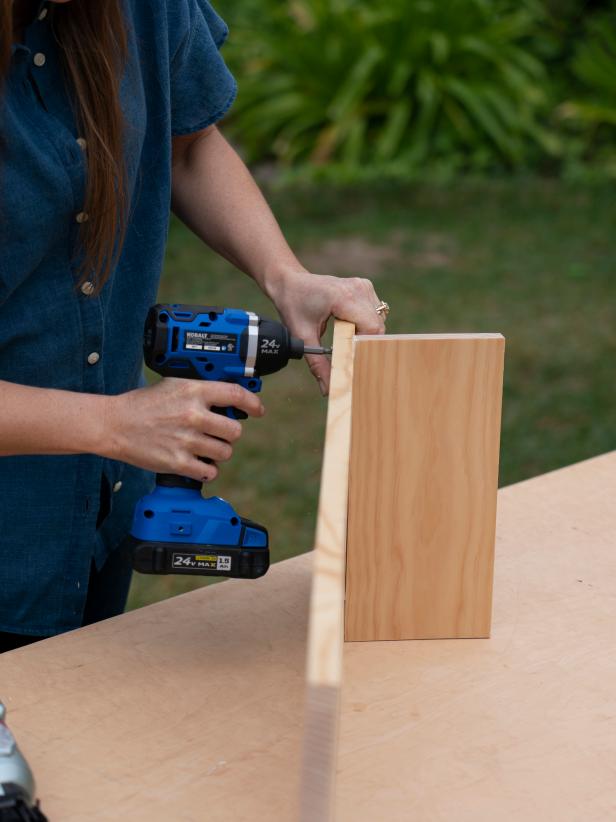 Gary Payne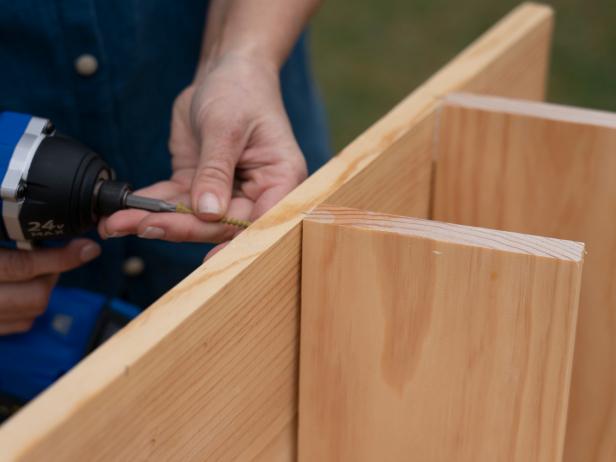 Gary Payne
Measure and mark the spacing between each shelf. To give the towels a snug fit, we spaced our shelves 6-1/4" apart. Apply a bead of wood glue to the angled edge of the shelf and put it in place against the backboard. When you've got it positioned correctly, hold it in place with a couple of finish nails. Then secure the shelf tightly by inserting two screws.
Step 5: Finish As Desired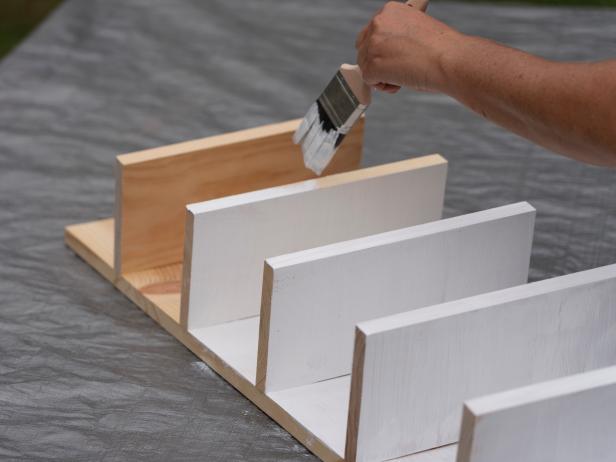 Gary Payne
Apply a coat of primer and let it dry. If necessary, lightly sand the rack to smooth any bumps or rough spots. Paint the towel rack: Choose a contrasting color for a pop of personality or a coordinating color for a calmer aesthetic.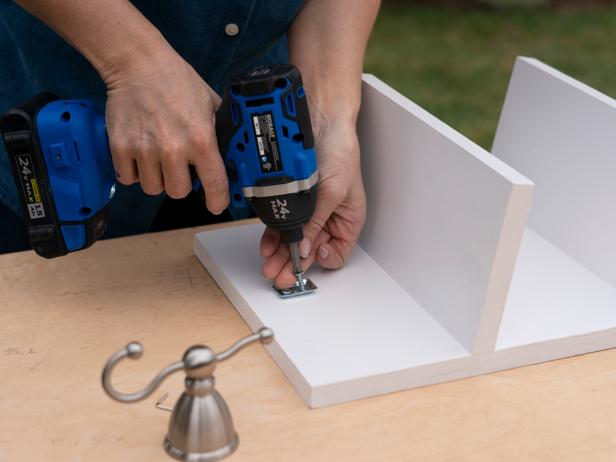 Gary Payne
Mark the center point at the bottom of the backboard to determine the placement of the hook. Use the manufacturer's instructions and hardware to fasten the hook to the backboard.
Step 7: Attach Hanging Hardware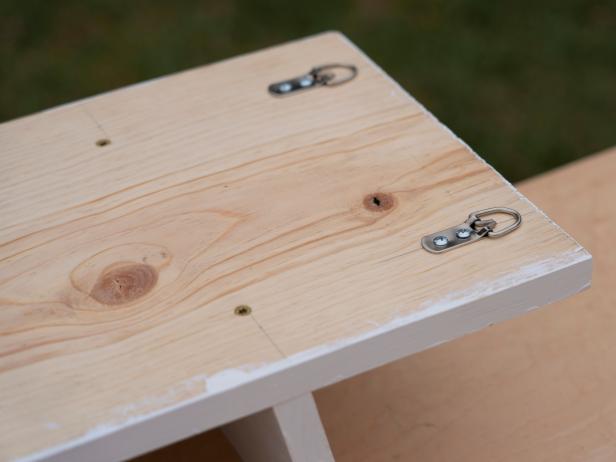 Gary Payne
Add two large D-rings to the back of the towel rack for hanging. Attach them 2" down from the top and about 1" in from each side.
Step 8: Hang and Stack Towels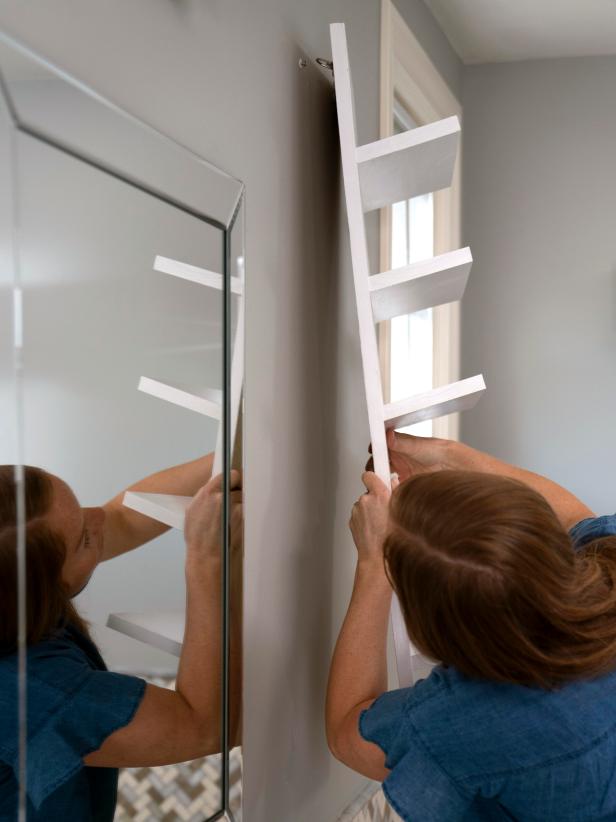 Gary Payne
Unless drilling directly into a stud, install drywall anchors in the wall then hang your new towel rack.
Gary Payne