Time: 4Hours Cost: $0.00 Difficulty: Easy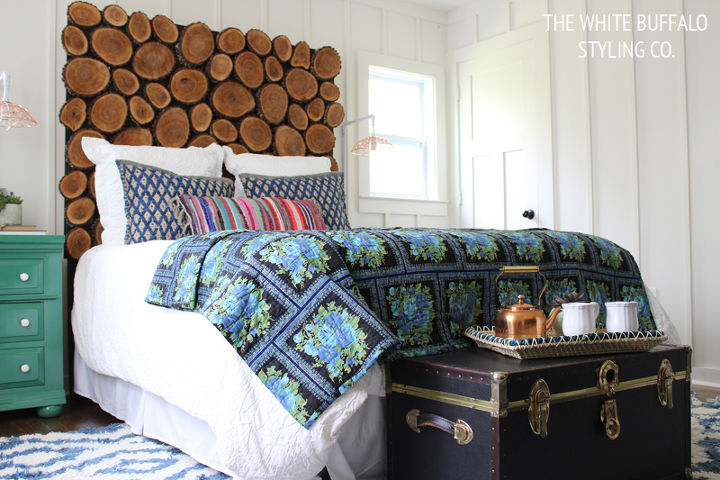 ​
We let the wood slices dry out for several months and then we were ready to go! We started with a plywood base and stained it dark so that the bits you would see between wood pieces would look like shadows in a real stack of wood.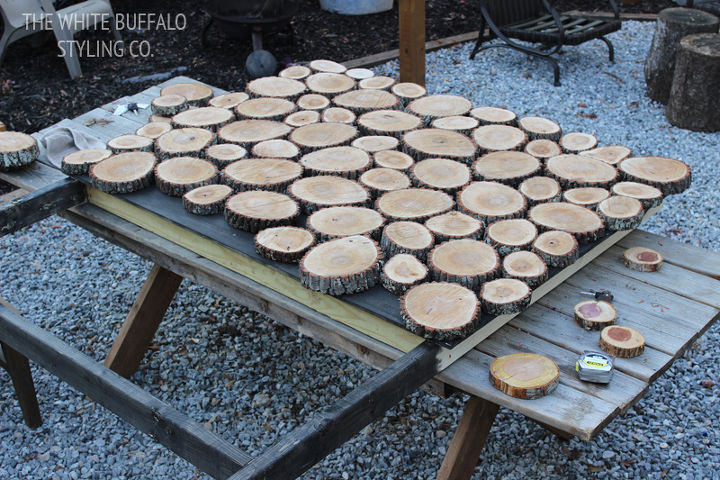 ​
Then, we attached the wood slices using Liquid Nails and screwed them in from the back to make sure they were extra secure since we were going to be sleeping under them!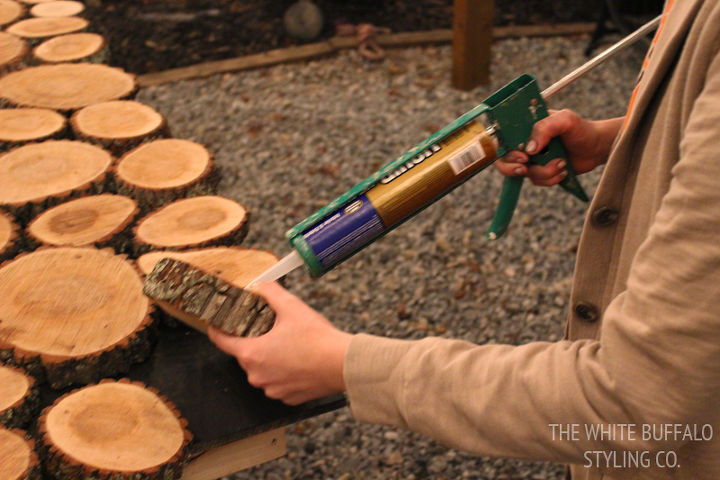 ​
With just a little polyurethane to finish it off, it was ready to be installed in the room!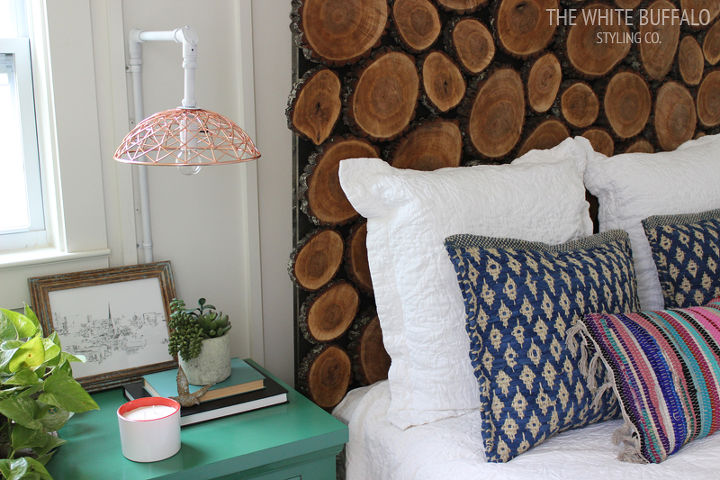 ​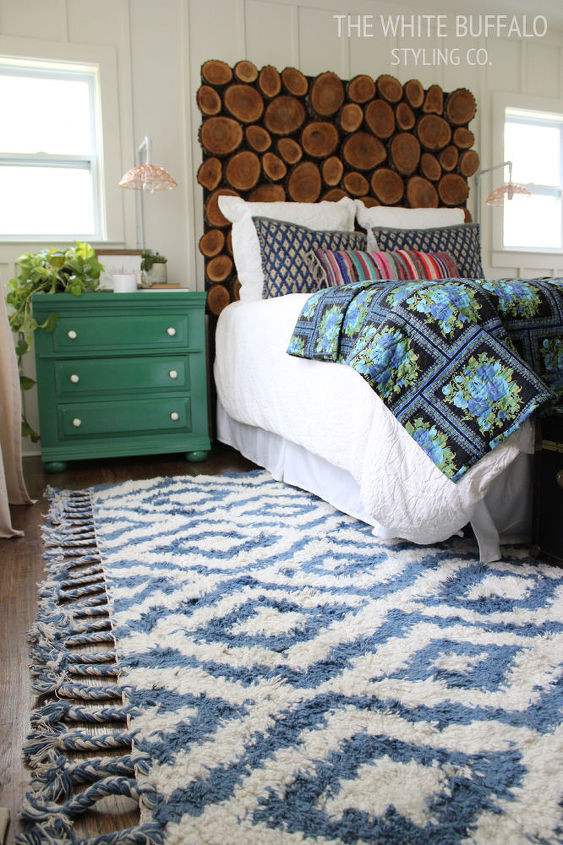 ​