Time: 3Hours Cost: $20.00 Difficulty: Medium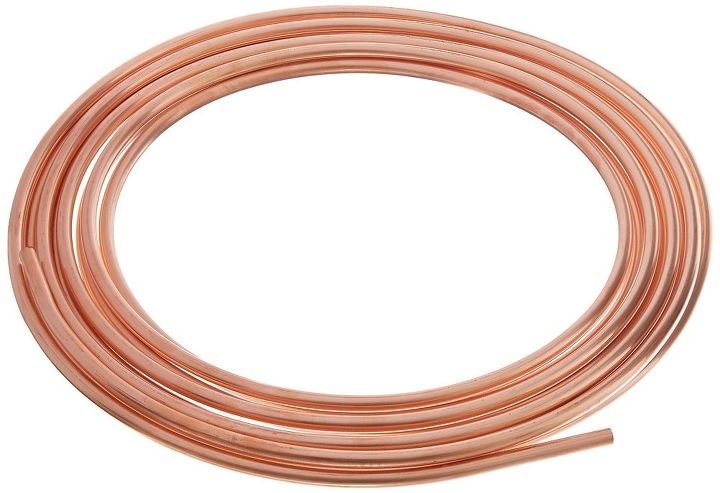 It took me a while to figure out where I was going to get copper to make the chain. Then I was walking through the hardware store and saw a 20′ length of flexible copper tubing…the type that is used to install refrigerators. Perfect!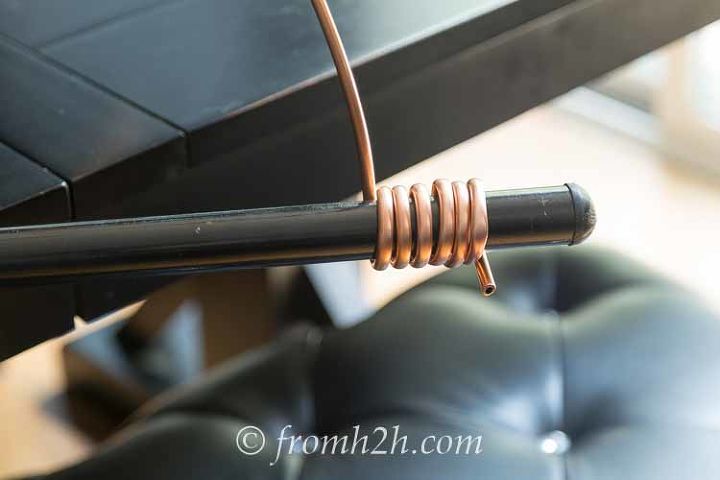 The next problem to solve? How to get chain links that were round. After a couple of failed attempts, I finally made it work by wrapping the tubing around a broomstick.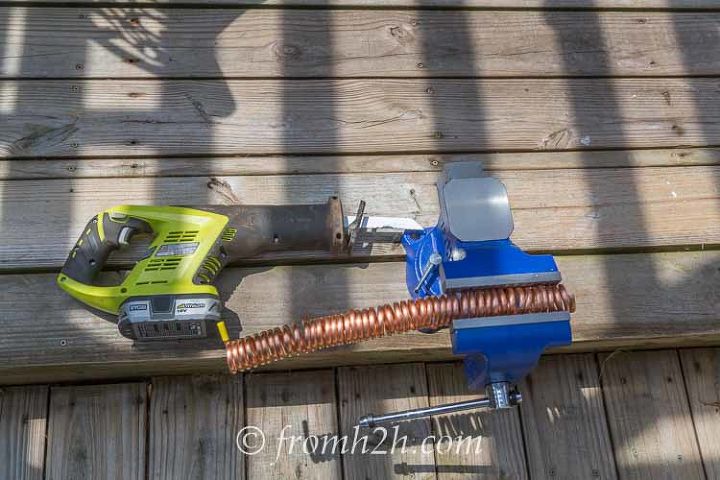 Third problem to solve? How to cut the coil into links that could be made into a chain. Again after a couple of failed attempts, I settled on putting the coil in a vise and cut all the way down one side with a reciprocating saw. Be careful not to cut all the way through to the other side or you won't end up with links 🙂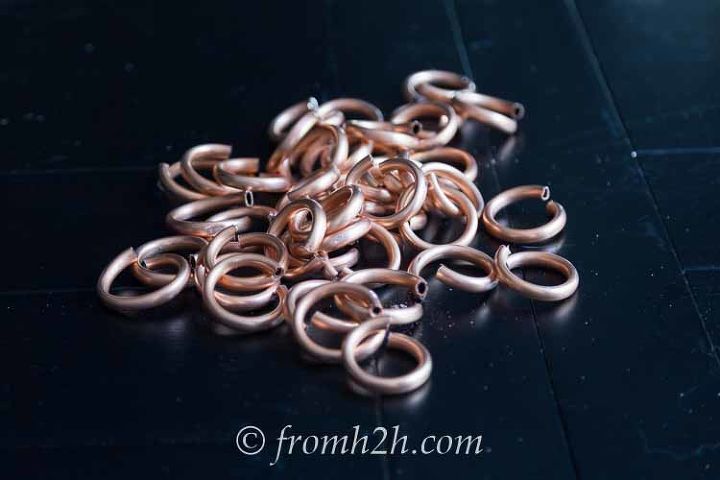 Using the saw made a pile of links in a hurry.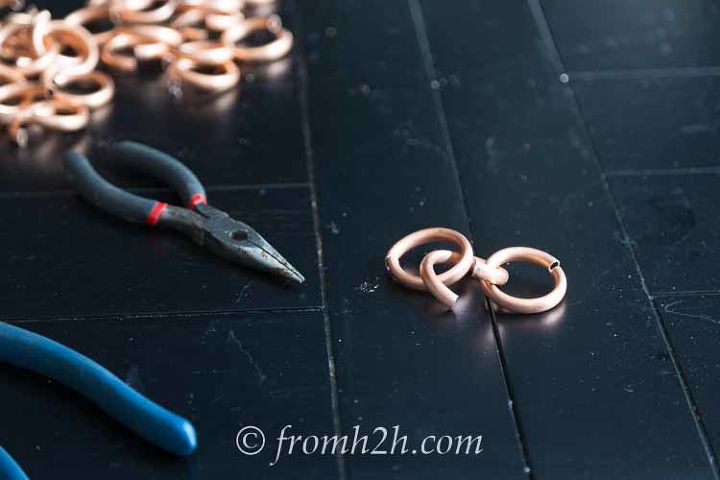 Finally, I used pliers to join the links together.

The finished chain was a little more than 5′ long…which was the perfect height to hang from the first story eaves of my house and have the chain reach just above the top of my rain barrel.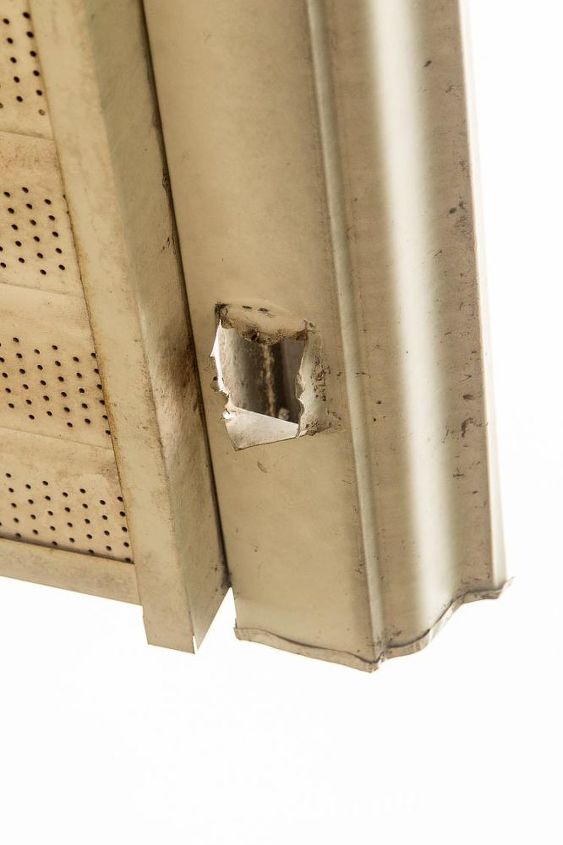 Next step was to install the rain chain, which meant first removing the down spout that was there. That left a hole in the gutter (sorry for the dirt…I was so excited to put it up, I didn't bother to clean 🙂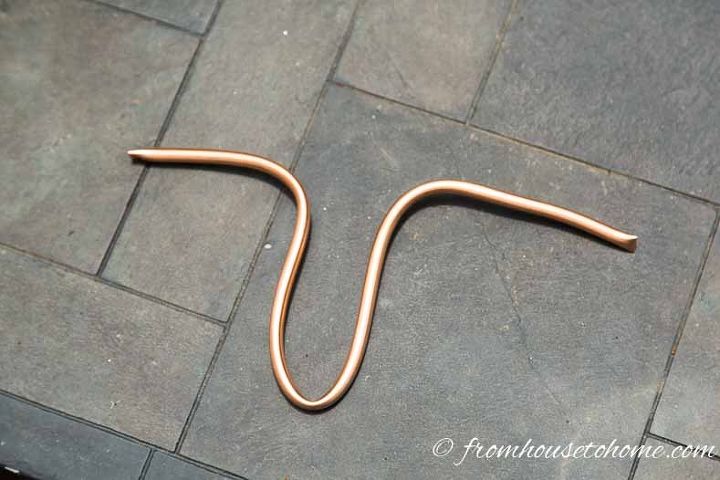 To make a gutter installer, I bent another small piece of copper tubing (mine was about 15″ long) into a "V" shape with ends.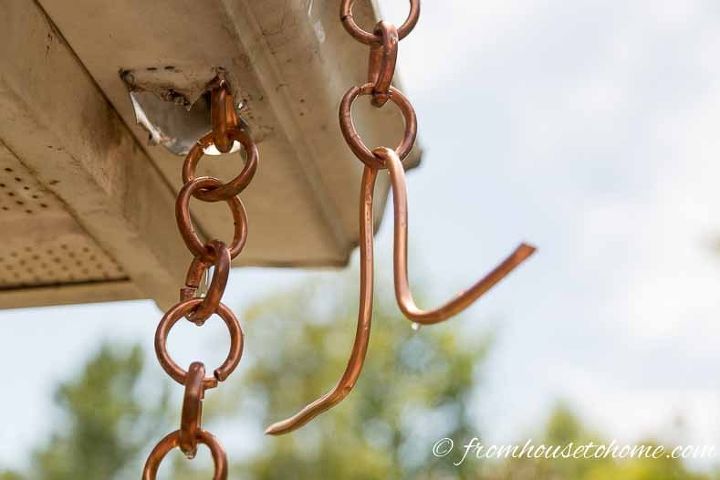 Pull the rain chain through the hole in the gutter and attach the installer to the end of the chain.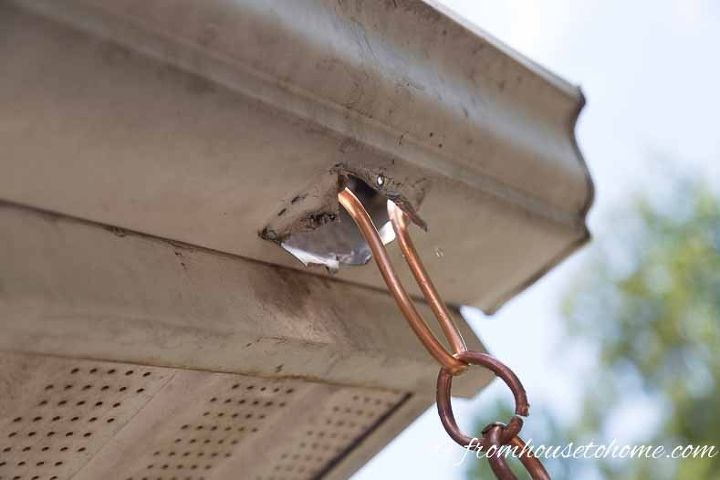 Then let the chain back down so that the ends of the V are resting on the bottom of the gutter.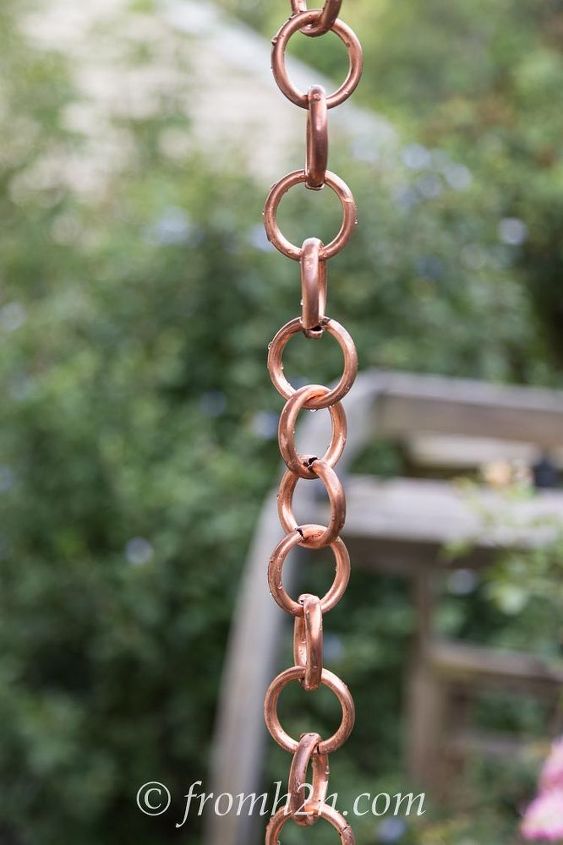 The rain chain looks great when it is hanging on its own.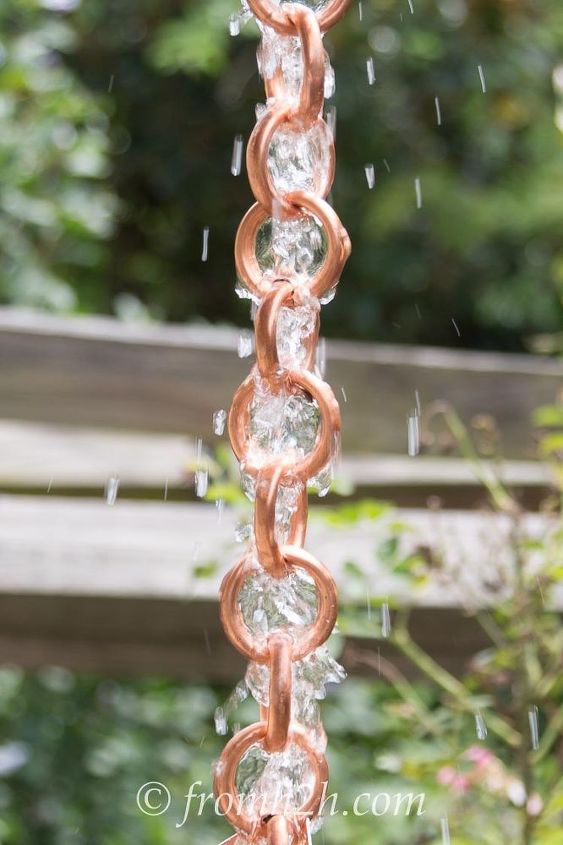 But it is really pretty when there is water running down. And it really does work! Click the link below to get all of the step-by-step details…and to see my second DIY rain chain design.