Time: 2Hours Cost: $20.00 Difficulty: Easy
I was perusing a local garage sale site a few weeks ago and came across this: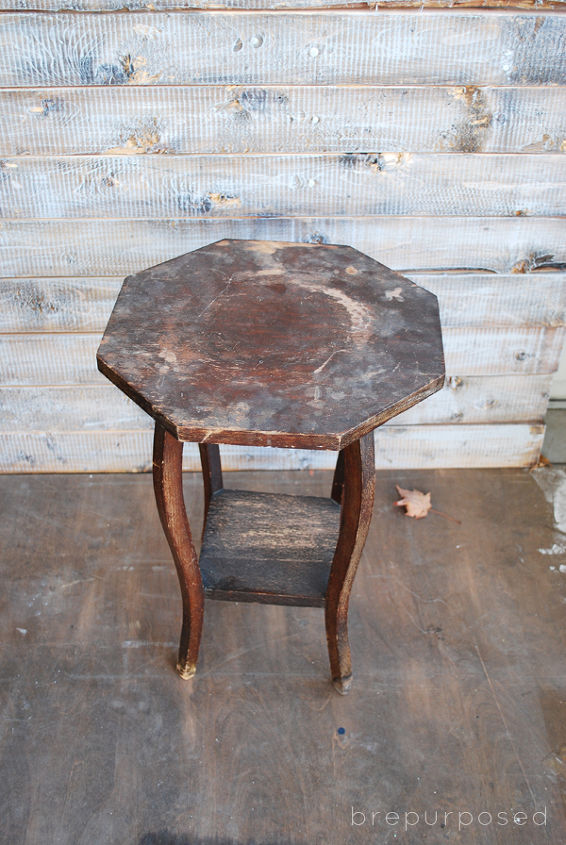 It was $8 and there was a whole thread of people interested in it. Somehow, no sale ever got finalized and I was next in line.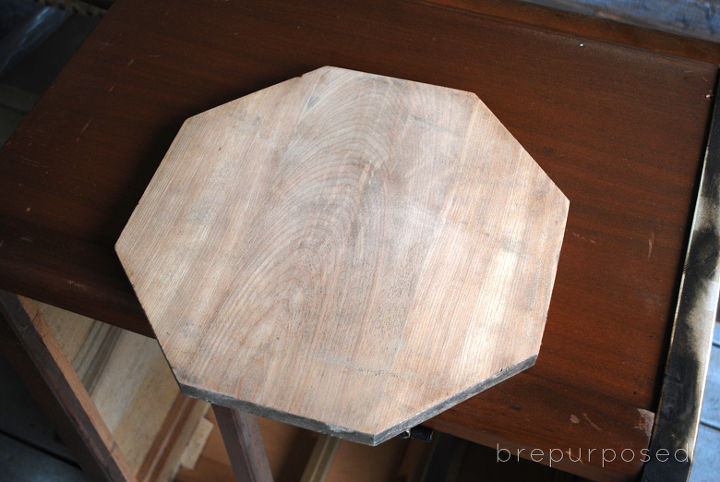 After I detached the top from the rest of the table, I gave it a good sanding to get all that grossness off.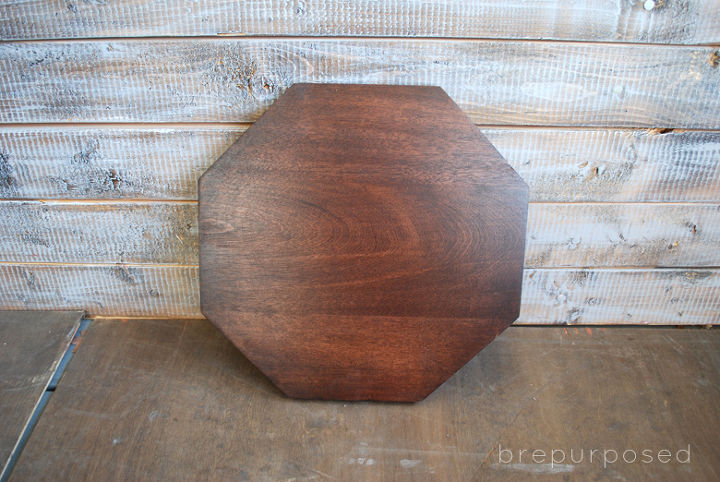 Much better 🙂 I did the same with the legs and then spray painted the ends gold. I sealed the top and legs using some General Finishes Satin Topcoat.
I might need to cut out some more octagons so I can give him some friends. And then of course I'd have a reason to buy more plants 😉
Head over to the blog to see the final result!