Time: 2Hours Cost: $10.00 Difficulty: Easy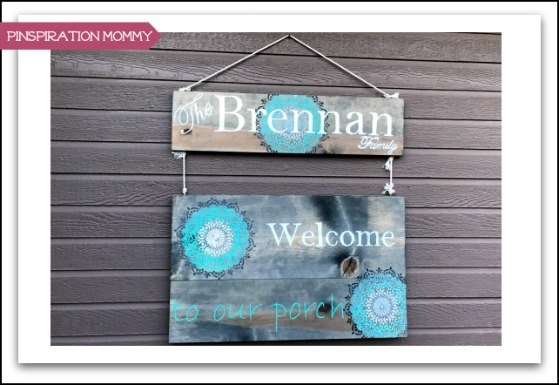 Here's the wall that needed a pop of color and some decor added to it: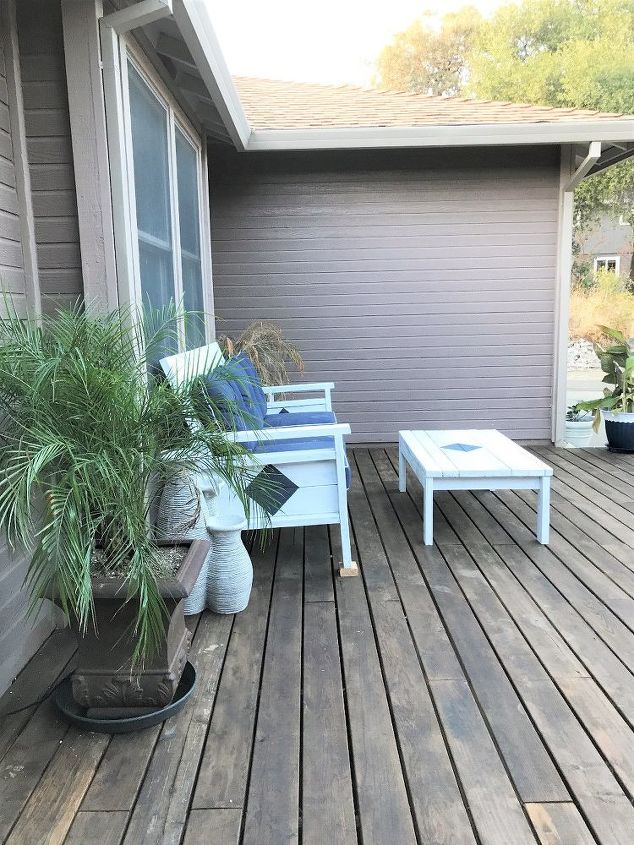 Here are the abbreviated instructions for how I created my sign, for full details, visit the link at the bottom of this post. To create my sign, I first cut the 1×6 and 1×10 boards, and attached one of the 1×6 boards to the 1×10 using wood glue and pocket hole screws.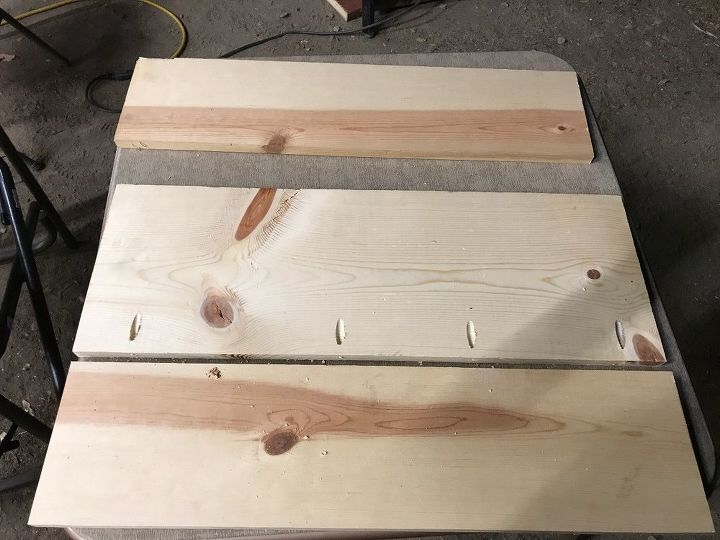 Next, I used a weathered wood accelerator to give the boards a weathered gray look.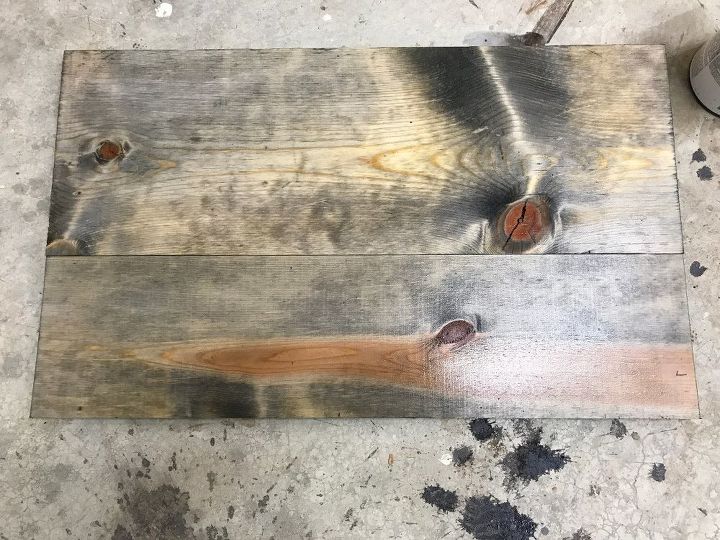 Once dry, I used the stencil kit to add the stenciled pattern at the top left and bottom right of the attached 1×10 and 1×6 boards. I used the four paints that came with the kit, using the lightest colors on the inner portion of the stencil and using the darker colors as I made my way to the edge of the stencil.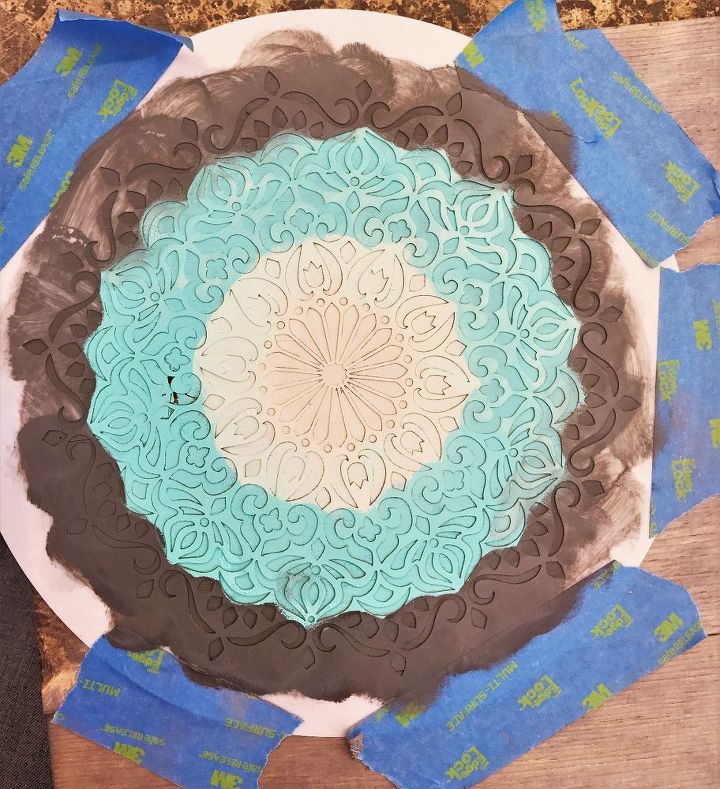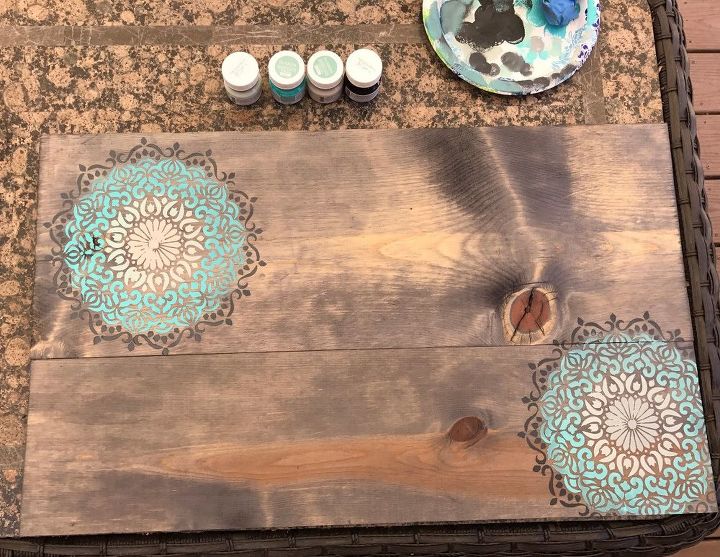 I then applied the stencil to the center of the lone 1×6 board.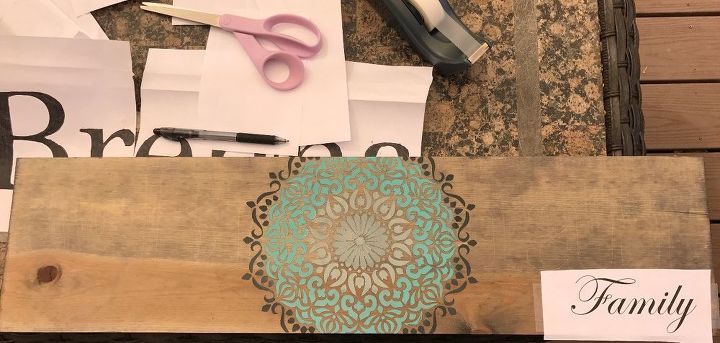 Next I printed the wording for the signs using a font that I liked, and then taped the printed letters to the boards and traced them, pressing hard enough to leave indentations of the letters in the wood.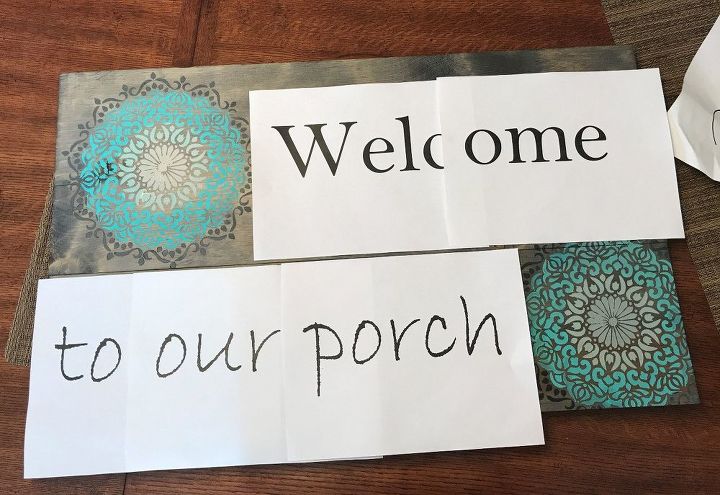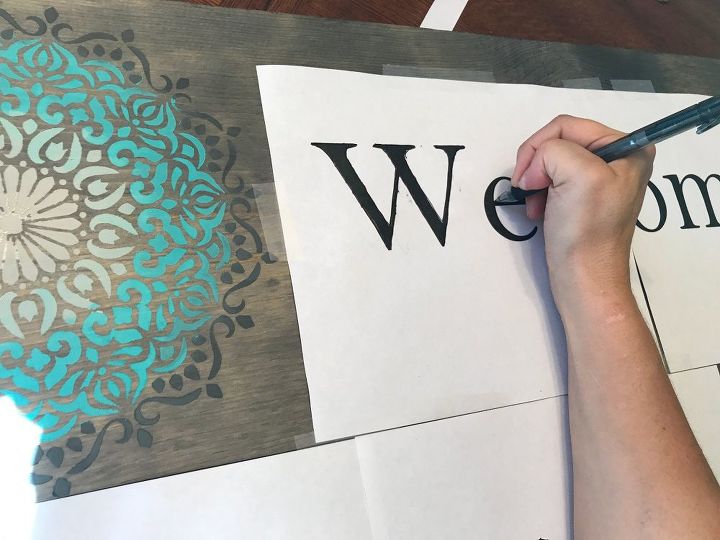 Once the lettering has been traced, use a paint pen or a fine brush to trace over and fill in the lettering.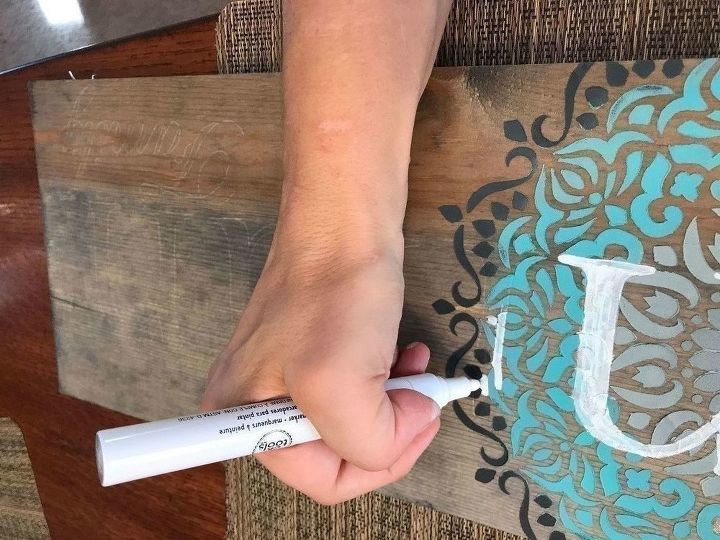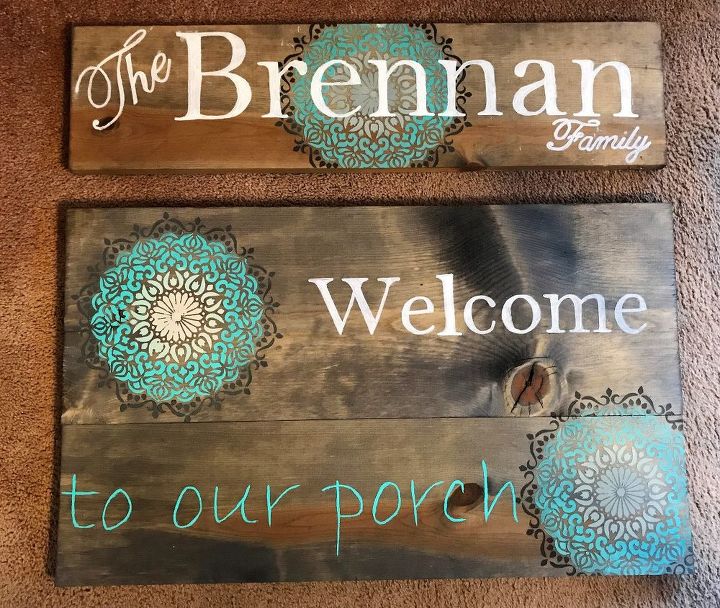 I then attached the eye hooks and rope to the boards and hung in its intended location.