Time: 6Hours Cost: $80.00 Difficulty: Medium
Just finished our new wood block headboard and it's darn spiffy! You too can create one!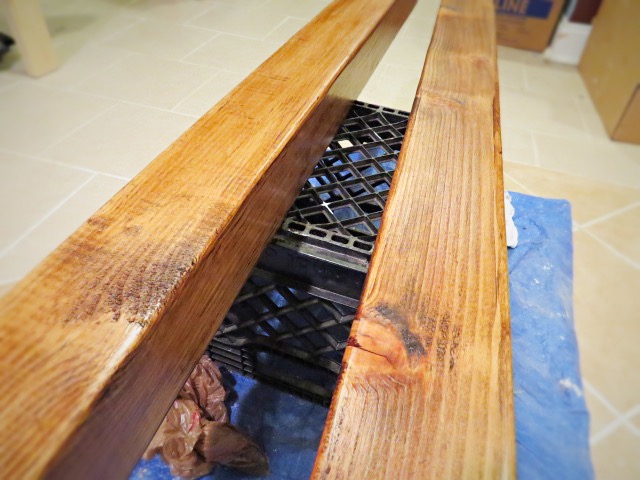 After planning and plenty of math, I started with a sheet of plywood cut to size at the store and two 4″x4″ posts. I stained the posts whole first, then stained the plywood.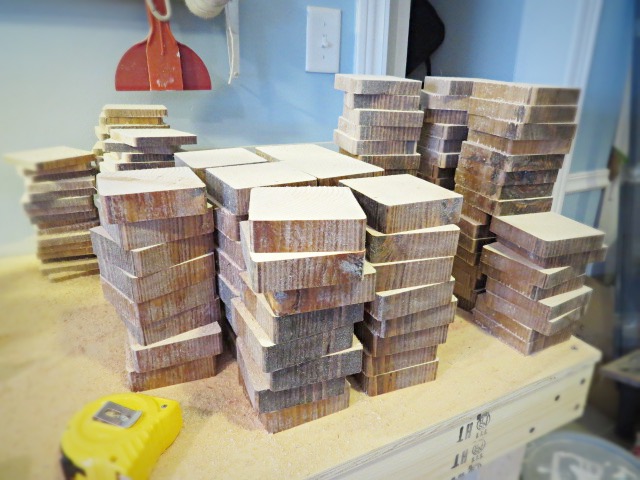 Next up: I cut tons of blocks. Made a huge mess. It was fun. I cut three sizes: 1/2″, 3/4″ and 1″. Come read all about how I designed and built this over on my blog, Flipping the Flip at humboldtartdept.blogspot.com!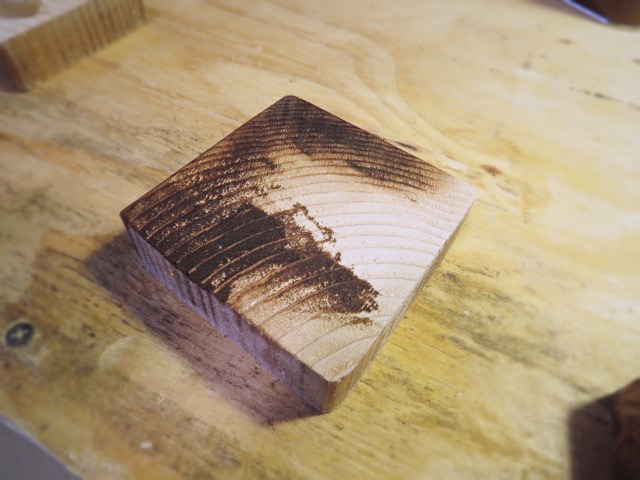 Ran into a little staining trouble but nothing a ton of sandpaper, time, electricity, and wood conditioner couldn't fix.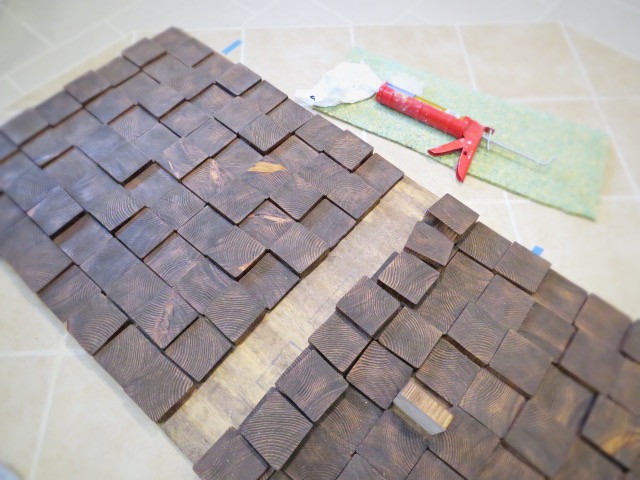 Some Liquid Nails to glue all the blocks on and….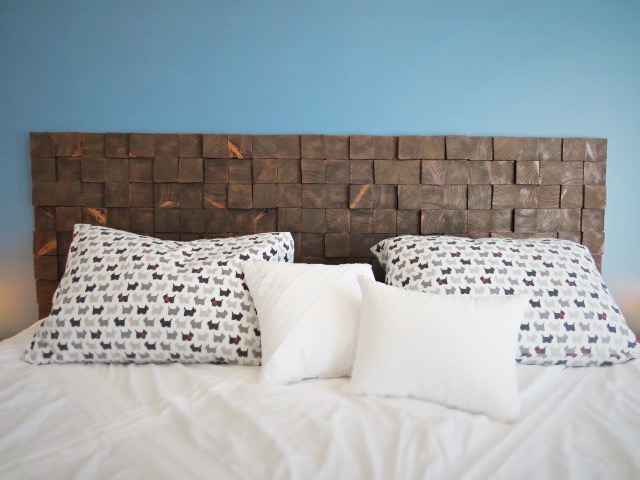 ….bingo! We have a new headboard!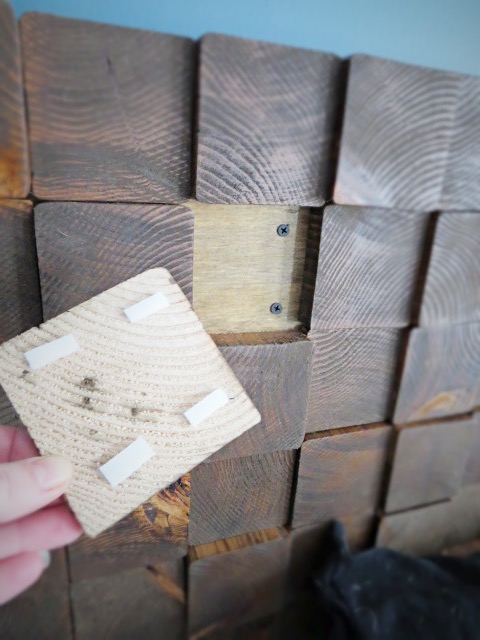 I left a few blocks unglued so we could screw the headboard directly into the wall studs. Some dots of self-adhesive velcro and nobody will ever know! Easy to put up, easy to remove! A custom headboard, all for less than $80! Come read all the details about this project and many more on my blog, Flipping the Flip, by clicking the link below!